Was out today roach fishing, after not a very good days roach fishing we decided to move and my float dipped and a hooked a wee roach, after 3 seconds the rod bent double and a huge splash and a swirl after 10 seconds I was not sure what happened because of a heavy weight with little taps then ross got a glimse of a pike so i tighted up the drag intill i thought the line was just before its bs and put a little more tenshion.
It absolute melted off, after a great fight thinking never will i land this, it took a huge unstoppable burst and weeded me up, Ross and i both got into the water up to our balls to try get a better line angle as it was weeded!
with Ross to me right with a wee pan net and me gentely playing this pike it poped out of the weed and then it tryed to turn into the weed but i turned it just in time and it quickly came to the tiny wee pan net!
as we waded back out we placed it on the softest grass about.
I unhooked it no bother as the hook was just on the side of the mouth,
as we were unhooking it, it shook its head right into rosses nuts
! with ross in agony we quickly took a few pics and estimated it to be 4 and a half pounds, although it looks bigger in the pic it wasnt as big as it looks.
after al this time pike fishing i had landed my first pike with 4lbs sensor and a size 12 hook with my match gear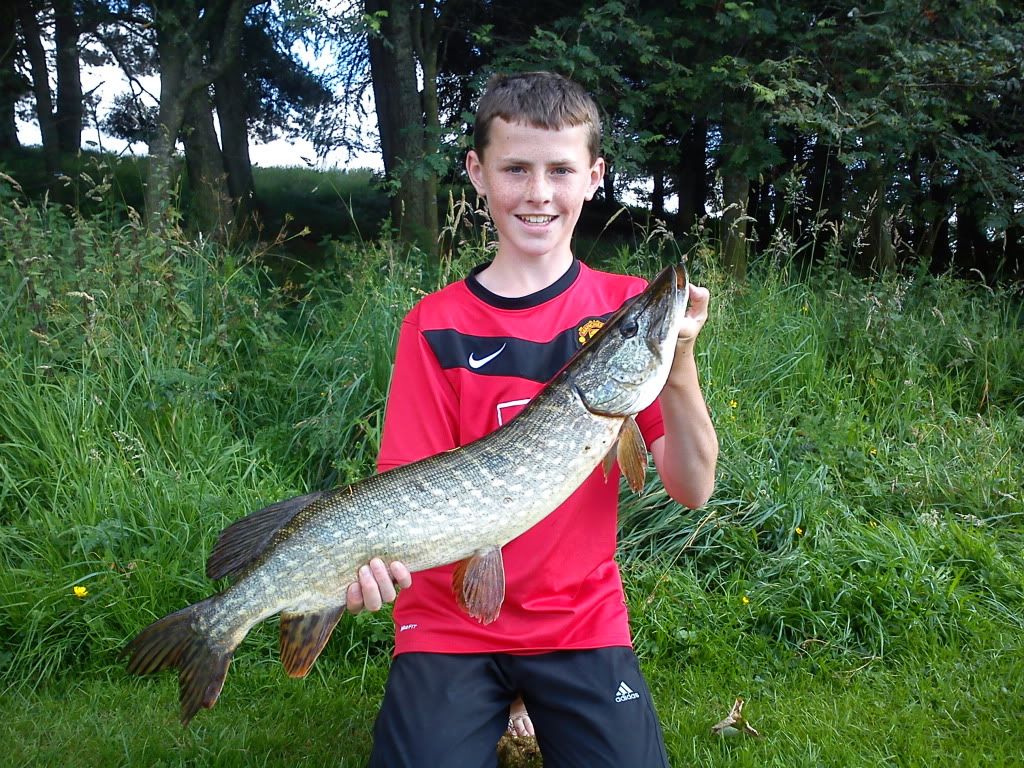 pike was really good condition and was released very quick and went back to its watery home unharmed